Your appetizer is served…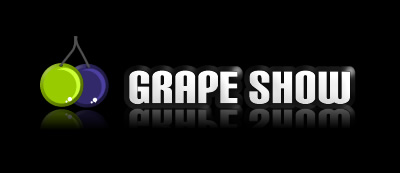 Well the sign-up page is anyhow and it's pretty exciting! Feel free to sign-up to be first notified on launch day.
So, what do you think? I'm very pleased with how this turned out and I want to congratulate Scott on a job well done. And, now you know the name, any idea what it is? I'm a bit curious myself. Some sort of social networking application for drunken wino's perhaps?
Who knows, but progress is definitely being made I can tell you that, and I'll be briefing you all shortly with more details. Just wanted to get the logo and sign-up page on here for you guys to check out.
Have a grape day! (Ouch)
Trackbacks/Pings
Comments
RSS feed for comments on this post.
Leave a Reply