As you may recall, I hired the talented Scott Wills to design the logo and U.I. for me. He did a great job on the logo and sign-up page and he tolerated my obsessive-compulsive tendencies quite well. Regretfully, I was unable to continue on with the project and we had to go our separate ways.
To give you a better idea of what GrapeShow is all about, I would like to present to you now, where we left off with the Home Page design. Thanks for your help on this Scott, it rocks!
Curtains Please…
1. Alternate Header (Click To Enlarge)


2. Home Page (Click To Enlarge)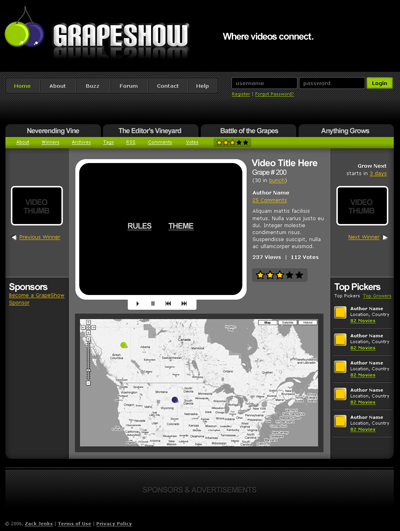 Trackbacks/Pings
Comments
RSS feed for comments on this post.
Leave a Reply